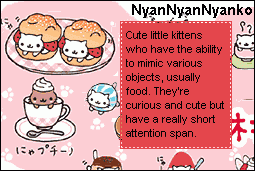 What San-X Character Are You?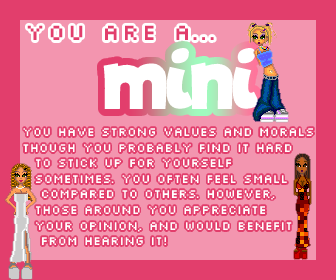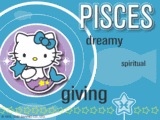 What's Your Hello Kitty Zodiac?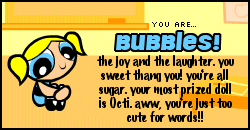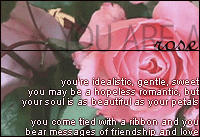 what's your inner flower?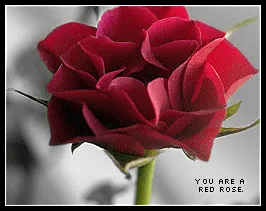 Neskaya Quiz: What Type of Rose are You?
What dessert are you? Find out @ star-girl.org!
you are cadetblue
#5F9EA0

Your dominant hues are green and blue. You're smart and you know it, and want to use your power to help people and relate to others. Even though you tend to battle with yourself, you solve other people's conflicts well.

Your saturation level is lower than average - You don't stress out over things and don't understand people who do. Finishing projects may sometimes be a challenge, but you schedule time as you see fit and the important things all happen in the end, even if not everyone sees your grand master plan.

Your outlook on life can be bright or dark, depending on the situation. You are flexible and see things objectively.

the spacefem.com html color quiz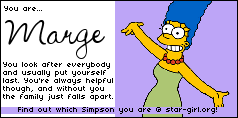 Find out which Simpson you are at star-girl.org!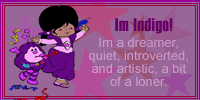 Which Rainbow Brite kid are you?